Step by step towards greater network security
Reports of successful, devastating hacker attacks on companies of all types and sizes have unfortunately become a daily reality. In what is other­wise a positive increase in the digitalization of work processes, the issue of network security becomes an even greater challenge. Even if you have not yet invested in a professional security infrastructure, for example with a UTM firewall, you can protect your facility and your work processes from cyber attacks with just a few steps, even with your existing network equipment. Find out which device settings you can use to quickly and easily provide more network security.
How to secure your network
As an IT admin, being responsible for network security is a considerable burden. We will not leave you alone with this: Cloud-managed LANCOM products reduce the likelihood of human error and provide the best possible network security, everywhere and at all times. Even after you invest in a professional LANCOM R&S®Unified Firewall, we offer ongoing guidance with user-friendly tutorials, features, service, support, and training courses. All this helps you on your way to a level of security that lets you sleep soundly at night even when you hear about successful hacker attacks on other companies.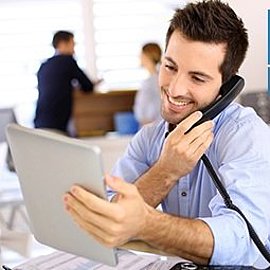 You have questions about our products or solutions, or are you looking for a LANCOM sales partner? Then let us know your wishes via contact form or feel free to contact us by phone.

Inside Sales International Team
Phone: +49 (0)2405 49936 122