Services
short-term. flexible. pragmatic.
Despite modern network infrastructures and efficient business processes, unexpected problems or adjustments necessitated by growth are part of everyday business life. It is precisely in these cases that it is good to know that customized services from expert hands are just a click away. From support for network problems, planning, configuration, and optimization to acute emergency support, our services offer individual assistance for entire networks directly from the manufacturer when you need it.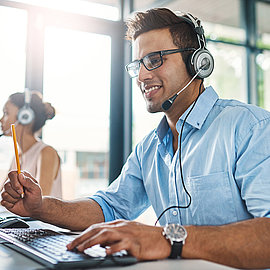 Most questions can be resolved best in direct contact: We look forward to answering your questions and requests by phone or via the contact form.
Inside Sales International Team
+49 (0)2405 49936 122