I am an IT manager. Am I a risk to my network security?
As an IT manager, you will know: Network security is mission critical for any professional establishment, be it a large corporation, a small law firm, a retail chain, or the public authorities. At the same time we face increasing risk from all kinds of threat, including new types of malware and attemp­ted blackmail by ransomware.
The obvious solution in this situation is a state-of-the-art security infrastructure with, for example, a next-generation UTM firewall. But this is just one side of the coin, because 99% of security vulnerabilities arise from incorrectly configured firewalls.
And it gets even easier: Cloud-managed security!
Maximum protection. Minimum effort.
Go for the cloud – go for "One-Click Security". The LANCOM Management Cloud (LMC) handles every aspect of the manual firewall configuration as well as setting up VPN connections (Auto VPN). The content filter, anti-virus features, SSL inspection, and the application management are configured centrally and applied at all sites automatically. The implementation of even complex security policies is reduced to just a few mouse clicks in the LMC.
It was never easier to implement network security. So easy it is disruptive, our simple operation and monitoring concept helps you to implement a made-to-measure security architecture for your network, entirely based on industry-leading cybersecurity technology.
Step-by-step to firewall expertise
But there's more to our support than a clearly structured interface and professional tutorials: It is not only the development of our firewalls that focuses on your concerns and needs – a wide range of services, support, and training are also available to take you further.
Jump start
For a relaxed introduction into the world of firewalls, we can help to get you going: The LANCOM Firewall Config Service offers you competent support.
The LANCOM Config Service gives you expert support with the configuration of your LANCOM R&S®Unified Firewalls. Have a member of the LANCOM support team work directly to set up your firewall.
There are two possible ways for you to benefit from our expert know-how; either during a remote session, or by a LANCOM technician visiting you directly on site.
Training
LANCOM has an in-house Training Center and gets you fit for practical applications. Our trainers are network specialists with many years of experience in IT training. They provide you with in-depth knowledge that you can directly implement for specific application scenarios.
With the LANCOM Workshop Unified Firewall you take the first steps towards professional operation of our firewalls and you obtain all the knowledge you need to implement your security architecture.
Help in practice
If questions crop up or you need urgent assistance while operating your LANCOM R&S®Unified Firewalls, our Support Team is there for you. In addition, for a guaranteed initial response time of max. 4 hours with professional support in case of small and large problems, the LANCOM Service Pack 10/5 is available for 10 hours on 5 working days.
Or would you prefer an all-round carefree package? In the event of massive operational disruptions or a total outage, our LANCOM Service Pack 24/7 gives you quick help from our LANCOM experts within 30 minutes – 24 hours a day, 365 days a year.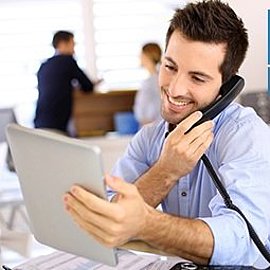 You have questions about our products or solutions, or are you looking for a LANCOM sales partner? Then let us know your wishes via contact form or feel free to contact us by phone.

Inside Sales International Team
Phone: +49 (0)2405 49936 122