Understanding, setting up, and maintaining network scenarios – sounds like a challenge? Not with LANCOM Systems, because with the right know-how we make you a professional for IT infrastructures. How does that work? It's simple: Attend our wide range of workshops and you will receive specific knowledge directly from the manufacturer. You will see: You can use the knowledge you acquire after the workshops directly and effectively when configuring LANCOM devices and implementing solutions. In particular, resellers, system house technicians, system administrators, and IT decision-makers benefit from the optimally aligned range of offerings in our LANacademy.
Location-independent learning when and where you like
Do you prefer to learn independently of location and without time pressure? You are abroad and the time difference collides with your training plans? You would like to train employees, but a leave of absence of several days causes bottlenecks in your own company? No problem: The majority of LANCOM workshops can be taken via Web-based Training and thus adapt to your availability and learning pace. Whether during or after working hours, for several hours at a time or divided into small units – upon booking, you will be provided with self-learning material on our professional LANacademy platform, which you can process according to your wishes and pace. Experience entertaining learning through small learning units using varied media and exciting exercises that increase your motivation. Our LANCOM trainers professionally prepare all the content for you and are also available via a consultation hour if you need help. Access to the Web-based training is granted for 180 days.
Virtual Classroom or On-site Classroom
Learning with a professional LANCOM trainer by your side
There are subject areas whose content complexity is a bit higher, so that a direct conversation with a LANCOM trainer has definite advantages. It is exactly for this purpose that we offer you some more in-depth workshops, which you complete in a small group together with a trainer. LANCOM offers you training courses that are conducted as online events in so-called "Virtual Classrooms", as well as selected "On-Site Classroom" offerings in presence, which you can attend at a previously defined location. We provide you with the equipment and all the necessary technical requirements both online and on-site.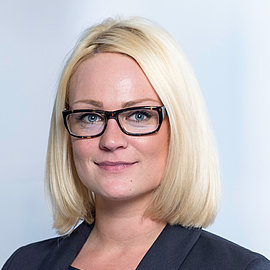 For questions about the LANCOM workshops, as well as for advising individual trainings, feel free to contact us.
Natasa Schwandt
Assistant Training
E-Mail: training@lancom.de
Phone: +49 2405 49 93 6-220