What is Unified Threat Management?
UTM stands for Unified Threat Management and combines numerous security functions such as anti-virus and SSL inspection in a unified security solution on a shared platform. In practice this means: Instead of setting up individual security mechanisms in different systems, a "next-generation" UTM firewall is a single device that provides a uniform operating concept for the implementation of customized security guidelines.
What makes Unified Threat Management (UTM) worthwhile?
An average of 394,000 new malware variants are created every day ("BSI Lagebericht 2021"). But not only is the number of malware variants increasing dramatically, the quality of the attacks is also "improving". Emotet was a particularly aggressive form of a ransomware attack, with cyber criminals encrypting the data and systems of companies and public institutions in order to extort funds. As a proactive counter to these existence-threatening scenarios, an investment in a next-generation firewall with Unified Threat Management (UTM) is more than worthwhile.
What is a UTM firewall?
A UTM firewall is an all-in-one solution that combines various security functions in a single system:
Protects the network against viruses, malware, spyware, or encrypted e-mail attachments with malicious content
Protects against attempted attacks even before they enter the network
Protects against access to undesired Internet content from within your network
Protects against novel, zero-day threats
Protects against unauthorized access to sensitive company data by means of network segmentation
Protects against the operation of unwanted services
Protects against spam
Benefit from the experience of OPTIMA
Actions speak louder than words! To get an impression of how LANCOM R&S®Unified Firewalls actually work, you can draw on the experience of other LANCOM customers: Feel free to read how the OPTIMA uses the UTM functions SSL Inspection and Deep Packet Inspection to provide a responsible and clever security solution in the field of remote VPN maintenance!
The simple decision for more security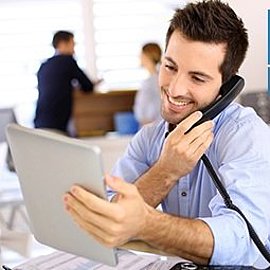 You have questions about our products or solutions, or are you looking for a LANCOM sales partner? Then let us know your wishes via contact form or feel free to contact us by phone.

Inside Sales International Team
Phone: +49 (0)2405 49936 122