LANCOM WLC Basic Option for Routers
With the LANCOM WLC Basic Option, LANCOM routers without WLAN are upgraded with the functions of a WLAN controller. This option enables a single device to manage up to 12 access points or WLAN routers. Small networks in particular benefit from important and professional new functions, without the need for a separate WLAN controller. This minimizes the costs of the network solution and keeps the number of managed components to a minimum.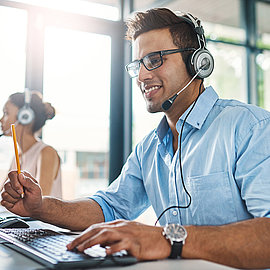 Most questions can be resolved best in direct contact: We look forward to answering your questions and requests by phone or via the contact form.
Inside Sales International Team
+49 (0)2405 49936 122