By definition, network security describes the technical and organizational protection of the internal IT infrastructure with all its data, systems, devices, and applications to enable secure digitalization. These security mechanisms not only protect the data center, but also all locations and the cloud itself. Effective network security fends off unauthorized access, data manipulation or data theft with blackmail, system paralysis (DDoS attacks), and other damage caused by hackers, malware, and viruses.
It ensures that data is exchanged confidentially and with integrity and is always available via VPN (Virtual Private Networks) or ZTNA (Zero Trust Network Access). However, secure networks are created primarily through comprehensive information on network security and network protection, as well as targeted measures to enforce cyber protection policies at all levels. The best way to get started right now is with LANCOM insider knowledge on the subject of network security!
News from the cybersecurity industry
Learn about the current state of network security in companies and what IT security of the future will look like in the techconsult study "Cyber Security Reimagined"!
Cloud-managed security
As the central management instance, the LANCOM Management Cloud automates and simplifies the management, configuration, and monitoring of your Unified Firewalls, e.g. to administer Application Management and firmware updates. The automatic setup of VPN connections between all sites (Auto-VPN) is just as easy as the integration of new firewalls via a secure pairing process as well as the replacement of firewalls including complete configuration.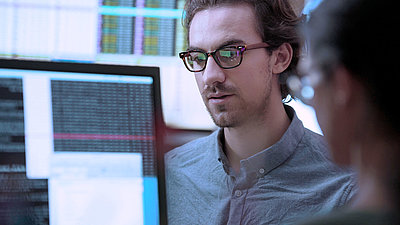 Types of cyber attacks and protective measures
Network threats are any hazard that can compromise a network or the data it contains. In many cases, the resulting loss can lead to serious consequences for the company affected. Learn more about the nature of the most widespread network threats currently around and how you can circumvent and combat them.
Find the right firewall
For a secure IT network, your firewall should fit your infra­structure. With a maximum of five questions you can find the best firewall for your use case:
Every industry has its own unique network security requirements. In small and medium-sized companies, the protection of sensitive company data and ensuring business continuity play a particularly important role.
After all, cyber attacks can quickly lead to a considerable loss of reputation and trust, sales losses, and financial difficulties in medium-sized companies.
Stay informed and vigilant! Our topic pages on information security in SMEs and network security basics will help you keep your IT security up to date.