Citizen-oriented and efficient administration
Lean administrative processes, modern working conditions, the effective use of resources, and a high level of acceptance among citizens and employees are key advantages of a functioning digital administration. An important foundation for the success of digitalization is a powerful network infrastructure. This is the technical core of the digital transformation in the public sector.
Objectives of digitalization at public authorities
The central concern of a modern digital administration is citizen centricity. This requires better access to citizen services, i.e. an administration that can be reached from anywhere, around the clock, and from any device.
"We want Europeans to know: living, studying, working, doing business in Europe, you can count on top class connectivity, seamless access to public services, a safe and fair digital space."
Commissioner for the Internal Market, Thierry Breton1
Why digital administration?
The starting point for any digital service is to uniquely identify the user for secure access to portals and applications – because these official matters are often extremely personal. The basic requirement for confidential communication and maximum data protection is an effective network infrastructure with the latest security systems.
Based on that, you need:
An easy-to-find, navigable, and centralized information and communication offering
A clear, user-friendly structure, with solutions for all user groups (such as people with disabilities)
On-the-spot feedback and support
The elimination of media breaks (online vs. postal, PDF vs. handwritten signature) for shorter processing times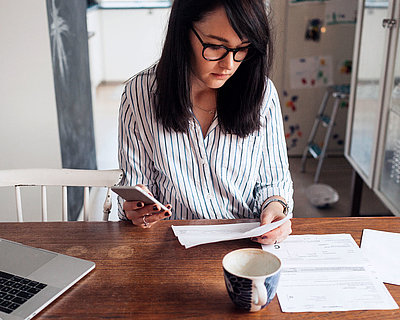 Modern administration – seeing change as an opportunity
Government agencies also benefit from digitalization:
Less load on the staff and more time for content-related tasks
Improved perception by the citizens (up-to-date, effective, citizen-oriented, trustworthy)
Time savings through better coordination of appointments
Faster processes, lean workflows, higher efficiency and flexibility, conservation of resources, cost reductions
Ability to act when time is critical or in crises, such as with the fast, encrypted transfer of health data in the event of a pandemic, or smooth communications in the event of natural disasters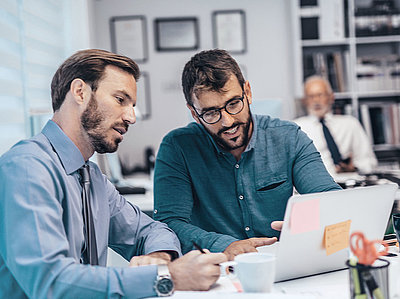 Digitalization also has positive side-effects internally: With modern working conditions, the state can gain a reputation as an attractive employer, and recruit and retain skilled workers. And those who quickly address digital administration in their own area have a good chance of making a name for themselves as a best-practice role model.
No responsibility is as great as the invulnerability of other people. Particularly in disaster control, criteria such as the constant availability and fail-safety of communications and Internet access quickly become a matter of life and death.
LANCOM Systems understands this importance and has developed a highly flexible and secure networking solution for the Rhine-Hunsrück district in Rhineland-Palatinate. The command center, TEL units, and the fire department command center are always connected to each other in securely separated networks by redundant cellular routers and WLAN components, and can be remotely maintained in terms of network technology by the LANCOM Management Cloud.
The digital transformation to citizen-centric online bureaucracy takes place primarily in the mind: Entire mindsets, processes, and systems need to be revised and modernized.
Digital administration not only requires an online portal that is accessible 24/7, where all public services can be accessed and which is also practicable and user-friendly on mobile devices. It also needs a secure, verified electronic identification system (eID) for citizens and official, forgery-proof electronic applications, certificates, etc. (eDocuments), so that both sides feel safe and can work legally.
Bureaucratic processes on the Internet will become more efficient the more uniform information is stored centrally for all authorities and is shared by them. Also, the – partially automated – digital communication channel and application forms pre-filled with basic data, which independently inform about the process flow and standard duration, make administrative matters more transparent and save time and paper.
But in order to move public services into the digital world, the connecting piece is first required: the network (network) that holds everything together securely. Networked authorities, maximum security, high-quality WLAN, and simple, convenient network management that supports operations to such an extent that you can concentrate fully on your day-to-day business – with LANCOM Systems, the basis for digital administration is just right.
Technical requirements for a modern administration
Essential technical factors for successful digitalization are: