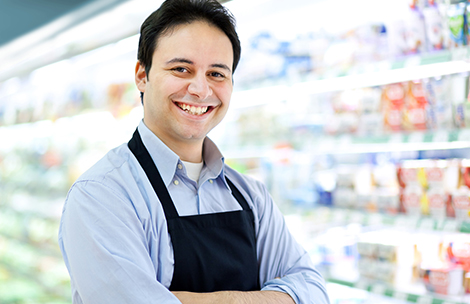 Visit us at EuroShop 2017
Versatile and secure networks for digitalization in retail
At the EuroShop 2017, LANCOM Systems presents its unique all-round solution for successful digitalization in brick-and-mortar retail: from VPN site connectivity to All-IP migration, Wi-Fi hotspots and ESL, to highly automated, cloud-based network design and management. The top exhibit at the LANCOM booth in hall 6, stand B52 is an innovative concept for "Digital PoS marketing" that uses software-defined networking technology to combine Wi-Fi hotspots, digital signage and ESL into an integrated campaign platform.
Network management made easy
The LANCOM Management Cloud is based on the latest software-defined networking technology (SDN) and allows the centralized installation, management and monitoring of networks of any size and complexity—and what's more, it does this fully automatically.

LANCOM Systems is the only manufacturer that can cater for every aspect of the network infrastructure; from routers, VPN gateways and switches to access points for WLAN and ESL.


See for yourself—live—just how easy network management can be.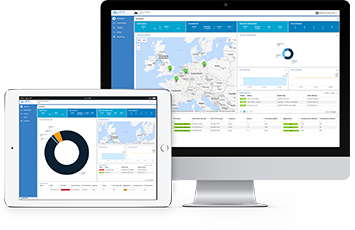 An all-round solution for retail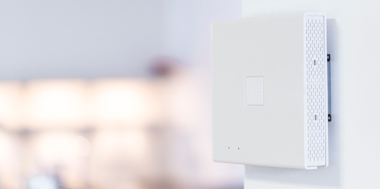 With the LANCOM E-series access points, we demonstrate how Wi-Fi for retail applications, guest access, hotspots, and radio control of the Wireless ePaper Displays are combined into a single device. Only the LANCOM E-series access points ensure that these systems operate in parallel and interference-free. Our demo point at the EuroShop showcases our LANCOM LN-830E access point, a combination of high-speed Wi-Fi, ESL, and iBeacon technology in a timelessly elegant housing.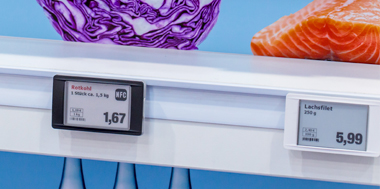 Price labels were yesterday—electronic shelf labels are your upgrade to future technology in retail. The LANCOM Wireless ePaper Displays act as radio-controlled price tags—wireless, instant and efficient. With electronic shelf labeling (ESL), LANCOM sets the standard for digital signage in retail.
Integrated digital campaign management
In cooperation with our partner m3connect, we demonstrate our innovative concept for "Digital PoS marketing": it combines Wi-Fi hotspots, digital signage, and ESL into an integrated campaign platform. Marketing campaigns by brick-and-mortar retailers are now centrally controlled and fully digital. In the store, big screens display the special offers, and these are simultaneously transmitted to customer smartphones and the electronic shelf labels.
Would you like to learn more about the Smart Retail solutions from LANCOM?
Visit us at the EuroShop 2017 (Hall 6, B52) and find out more about the latest technologies for the retail sector.