LCOS FX Release
Maximum connection quality and youth protection
The new release version LCOS FX 10.8 gives your LANCOM R&S®Unified Firewalls a real plus in terms of connection quality and youth protection. The highlight feature Traffic Shaping, for example, allows you to customize your lines so that prioritized applications always meet your high quality requirements. In addition, the expansion of the content filter to support the website list of the German "Bundesprüfstelle für jugendgefährdende Medien" (Federal Review Board, BPjM) offers even more protection for minor end users.
LCOS FX 10.8 is now available via the update function of the LANCOM R&S®Unified Firewall or in the myLANCOM Firewall License Portal. In the myLANCOM Firewall License portal you will find the current LCOS FX release version as well as all active predecessor releases under the section "Downloads".
Traffic Shaping
Traffic Shaping enables full control over the packet flow of your data traffic, thus guaranteeing that the applications that are important to you always perform at the best quality. For example, you can define a guaranteed or maximum bandwidth per desktop connection, as well as line prioritization. It is also possible to preconfigure common scenarios, such as VoIP telephony or video conferencing, so Traffic Shaping not only increases the quality of your prioritized data traffic, while also saving configuration time.
Maximum protection of minors
LCOS FX 10.8 maximizes the protection of underage end users, e.g. in schools or youth facilities. For example, the official website list of the "Bundesprüfstelle für jugendgefährdende Medien" (German Federal Review Board, BPjM) is now also part of the content filter of LANCOM R&S®Unified Firewalls. This means that URLs whose content is officially classified as harmful are not accessible to the relevant target group in Germany. Continuous updates and extensions of this list are guaranteed.
Software lifecycle management
With LANCOM Systems you have a manu­facturer at your side who offers unparalleled investment protection. The lifecycle policies from LANCOM also provide full transparency and reliable planning with regard to the firmware updates and product support for your LANCOM infrastructure.
LANCOM software release process
Our aim is the optimal preparation of our in-house operating systems LCOS, LCOS SX, LCOS LX, and LCOS FX and other software, not only for its use in practice, but also to adapt it to the wishes of our customers. This is why we enter into active dialog with our customers even during the development phase as part of our release procedure.
The latest version of LCOS FX 10.8 is ready for download directly in your LANCOM R&S®Unified Firewalls' web interface or via the myLANCOM Firewall License Portal. You can find further information here: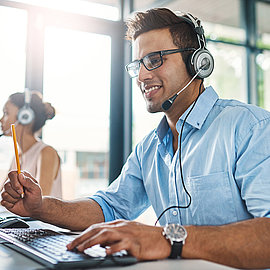 Most questions can be resolved best in direct contact: We look forward to answering your questions and requests by phone or via the contact form.
Inside Sales International Team
+49 (0)2405 49936 122