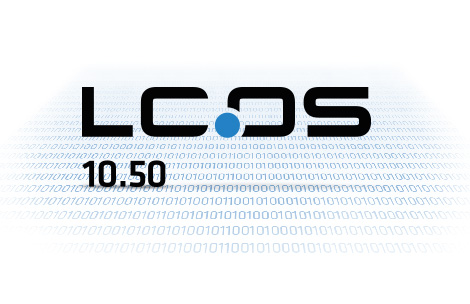 More VPN performance and reliability
With the new LCOS version 10.50 you get a real performance upgrade for large SD-WANs and site connectivity scenarios. Thanks to multicore support of the LANCOM ISG-8000 central site VPN gateway, the total IPSec VPN throughput increases to 10 Gbps. Moreover, you benefit from even faster failover times of less than one second when using Dynamic Path Selection or when switching from one IPSec VPN connection with BGP to another. Thus, maximum operational reliability is ensured even if a connection is broken.
Performance upgrade for the LANCOM ISG-8000
In large SD-WAN or site networking scenarios with a high number of IPSec VPN channels and high data volumes, the use of the LANCOM ISG-8000 central site VPN gateway is now even more efficient. By distributing the data load across multiple cores (multicore), the total performance of IPSec VPN connections is increased to 10 Gbps. Significantly more data can thus be exchanged in less time when using multiple VPN channels.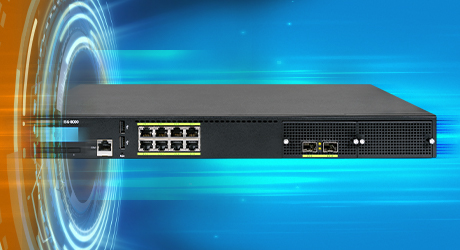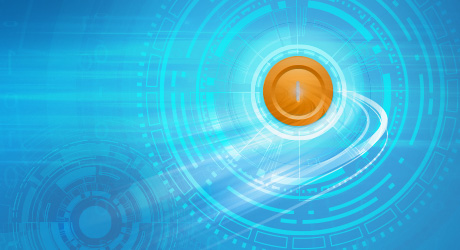 Fast failover for maximum operational reliability
Fast failover times are essential in infrastructures that require maximum operational reliability. By using Dynamic Path Selection (DPS) or BGP, switching from one IPSec-VPN channel to another takes less than a second now. Thus, in an active-active mode, the failure of a connection does not lead to any noticeable downtime, e.g. in business-critical processes such as payment transactions with EC cash terminals.
Platform expansion for the LANCOM vRouter
For even more versatile use, the LANCOM vRouter now also supports KVM (Kernel-based Virtual Machine) in addition to the hypervisor platforms Hyper-V, ESXi, and Azure.


Extension of IPv6 functionality
Benefit from even more future-proofing of your IPv6 site networking now: As of LCOS 10.50, functions such as 464XLAT with IPv6-only in cellular radio, NAT with IPv6 (NPTv6), load balancing with IPv6, and IPv6 polling are supported.
Scalable, efficient, and secure networks thanks to LANCOM SD-WAN
The new LCOS version is designed for demanding enterprise scenarios with several WAN connections and applications. With a LANCOM SD-WAN you create the foundation for a comprehensive networking of distributed corporate sites. Discover how the LANCOM SD-Branch solution caters for an additional highly integrated approach for the orchestration of all network segments (routers – WAN, switches – LAN, access points – wireless LAN, firewalls – security) in branch infrastructures.
Note: Before any LCOS update, be sure to backup your current device configuration. Devices featuring the "Firmsafe" function have the option of an initial "test mode" firmware upload. The new firmware is activated permanently only if the device has been accessed with a log-in or for configuration purposes before the pre-set time period has expired. Otherwise, the device switches back to its former version.