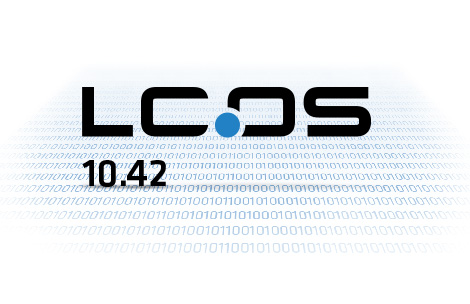 Best quality for digital business applications in large-scale SD-WANs
In infrastructures with several WAN connections and business-critical applications, reliable and high-performance connections are essential. With the new LCOS 10.42 feature Dynamic Path Selection, you can now benefit from maximum application performance and fail-safe data communication in your SD-WAN: Thanks to quality-based routing, your data traffic is always steered via the line with the best perfor­mance values.
Dynamic Path Selection
With the new highlight feature Dynamic Path Selection, you can route mission-critical business applications in your SD-WAN always over the best quality line. The feature continuously monitors your WAN con­nections in terms of load, packet loss, latency, or jitter and dynamically decides the best route for specific applications depending on the cur­rent connection quality. You can flexibly define the performance poli­cies for the WAN connection according to your application. Thus, you benefit from maximum performance and reliability in large-scale SD-WAN infrastructures with several WAN connections in active/active mode.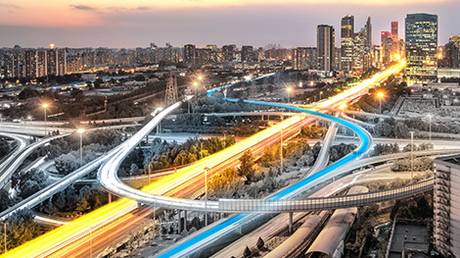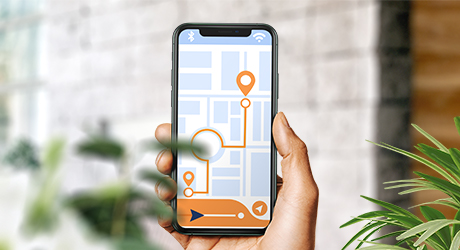 BLE API for the realization of innovative location-based services
Whether for indoor localization of patients in hospitals, evaluation of customer traffic in retail stores or asset tracking in the logistics sector: For all LANCOM access points with Bluetooth Low Energy Module (BLE), a new API interface (REST) is now available for the integration of location-based services. In cooperation with third-party providers, this enables the implementation of a wide range of location-based services (LBS) and innovative IoT applications.
Dynamic DNS Service for the Public Cloud
The LANCOM Management Cloud (Public) becomes a DynDNS provider! Simply assign a fixed, self-selected subdomain (mycompany.dyndns-lmc.de) to the gateways implemented there in the sites settings. This subdomain can then be stored in VPN remote stations such as the LANCOM Advanced VPN Client. With the new LCOS 10.42, even gateways with dynamic WAN IP addresses remain accessible at all times via this domain name.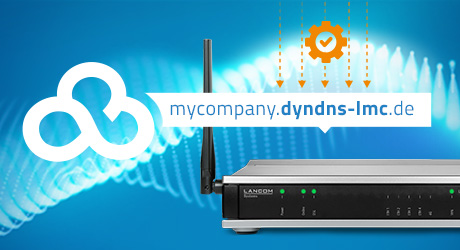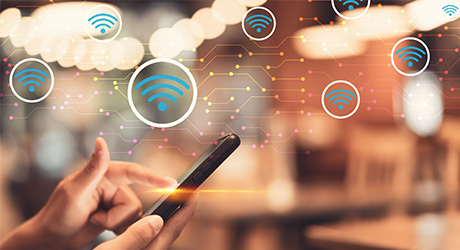 Cloud-managed Hotspot
Create a simple Wi-Fi hotspot with a few clicks – directly from the LMC. No additional gateway or WLAN controller with LANCOM Public Spot Option is required. Intuitive menus provide you with the opportunity to customize your hotspot welcome screen with your logo and corporate colors and integrate important information such as imprint and usage guidelines for your hotspot users. Afterwards you can assign the new hotspot to the respective location and it will be available to your visitors.
Scalable, efficient, and secure networks thanks to LANCOM SD-WAN
The new LCOS version 10.42 is designed for demanding enterprise scenarios with several WAN connections and applications. With a LANCOM SD-WAN you create the foundation for a comprehensive networking of distributed corporate sites. Discover how the LANCOM SD-Branch solution caters for an additional highly integrated approach for the orchestration of all network segments (routers – WAN, switches – LAN, access points – wireless LAN, firewalls – security) in branch infrastructures.
Note: Before any LCOS update, be sure to backup your current device configuration. Devices featuring the "Firmsafe" function have the option of an initial "test mode" firmware upload. The new firmware is activated permanently only if the device has been accessed with a log-in or for configuration purposes before the pre-set time period has expired. Otherwise, the device switches back to its former version.