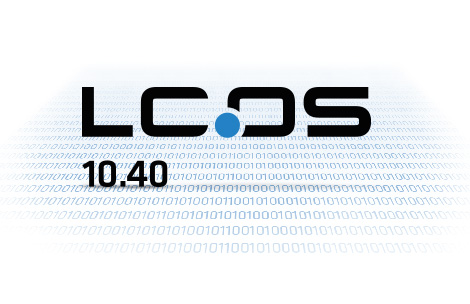 Top performance and efficiency
for your SD-WAN
Upgrade your network with a range of new features for your LANCOM devices. From High Scalability VPN (HSVPN) for significant efficiency improvements in your SD-WAN architecture to new possibilities in multimedia applications thanks to multicast routing: The new software version LCOS 10.40 offers numerous highlights and improvements for intelligent and resilient network infrastructures. Also, a fresh look and feel to LANCOM WEBconfig gives you a better overview and offers a completely new user experience.
Next-Generation SD-WAN: LANCOM High Scalability VPN (HSVPN)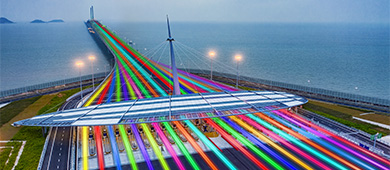 High Scalability VPN significantly improves the extensibility and efficiency of your SD-WAN architecture. Previously each individual application needed its own individual VPN tunnel, but HSVPN now transports any number of networks on a single VPN tunnel to the remote site. Networks remain secure and strictly separated from one another. The advantage for your business: Significantly fewer VPN tunnels are required and faster recovery times in case of failover.
Modern look & feel: New WEBconfig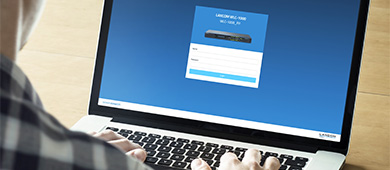 You can look forward to the completely new look and feel of the LANCOM WEBconfig. Based on the modern and bright design of the LANCOM Management Cloud, the user interface has been completely redesigned. The attractive look and user guidance increases usability.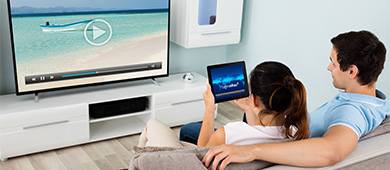 Multicast data such as IPTV is now transmitted efficiently to multiple devices. Previously, separate data packets had to be sent to each recipient, whereas multicast routing now allows an IP stream to be transmitted to multiple recipients. This reduces the load on the router and makes better use of available routing capacity.
SD-WAN zero-touch deployment for DSL routers
Automatic installation of DSL routers at BNG Telekom connections with the LANCOM Management Cloud—without the laborious configuration of DSL access data on the router.
Netflow
With Netflow, network analysis information about the router's incoming and outgoing IP traffic (source, destination, ports, etc.) can be sent to a central server for processing.
IKEv2 VPN with Windows login
Mobile VPN clients using IKEv2 EAP can now authenticate against a central database such as Microsoft Active Directory or RADIUS without having to store VPN credentials on the LANCOM router.
More flexibility with backup scenarios
Route prioritization offers new levels of flexibility for backup scenarios.
New SD-WAN functions for the load balancer
On central-site gateways, VPN load balancers can be generated automatically with the help of RADIUS. Furthermore, multiple VPN channels are aggregated into tunnel groups, so that even in the case of failover, the VPN connects to a common gateway.
WLAN scheduling
Enables time-based activation and deactivation of SSIDs in the wireless LAN. Ideal for WLAN networks that should only be available at specific times, such as hotspots or Wi-Fi in educational institutions.
More security in the VPN
Support for new and modern encryption algorithms such as Chacha20-Poly 1305, digital signature with ECDSA, and new Diffie-Hellmann groups.
TLS 1.3 client mode
Support for the new TLS 1.3 protocol improves security for router accessing web services.
New filters for individual notifications
Configurable filter lists for SNMP traps and SYSLOG enable individualized monitoring notifications to be received.
Note: Before any LCOS update, be sure to backup your current device configuration. Devices featuring the "Firmsafe" function have the option of an initial "test mode" firmware upload. The new firmware is activated permanently only if the device has been accessed with a log-in or for configuration purposes before the pre-set time period has expired. Otherwise, the device switches back to its former version.