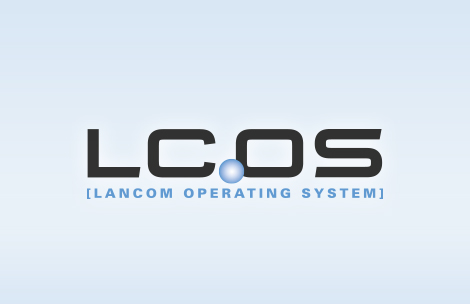 Best WLAN & maximum security for your network
The new LCOS version 9.20 is a heavy-weight package that offers secure networking, encrypted telephony, and top-quality WLAN. Benefit from noticeable improvements in the performance and reliability of your access points and WLAN routers. Major new features also include SNMPv3, IKEv2 and BGP to take security in the areas of monitoring, site connectivity and routing to an entirely new level.
SNMPv3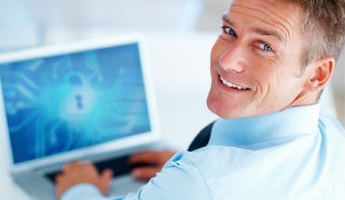 LANCOM customers now benefit from improved security in network monitoring thanks to SNMPv3 (Simple Network Management Protocol version 3). This protocol combines user-friendly device monitoring with strong security thanks to its encrypted data communications. And since it is enabled automatically, there is no need for you to make any configuration changes.
Maximum Wi-Fi quality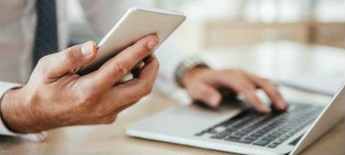 Noticeable improvements in the performance, reliability, and range of LANCOM access points, WLAN routers, and WLAN controllers: As of LCOS 9.20, all WLAN devices support the highlight features Airtime Fairness, Adaptive RF Optimization, the Wireless Intrusion Detection System, and many others. What's more, substantial quality improvements give LANCOM users and administrators the best ever WLAN experience!
Adaptive RF Optimization - Dynamic selection of the best available WLAN channel: Optimized WLAN throughput in case of interference as the access point dynamically selects the best WLAN channel.
Airtime Fairness - Improved exploitation of the WLAN bandwidth: The fair sharing of WLAN transmission times between all of the active clients uses the available bandwidth to maximum effect and improves WLAN performance.
Wireless IDS - Detection of attacks or unusual behavior of clients in the WLAN infrastructure by permanently monitoring the radio field. If attack-like events occur with a certain frequency within a set period of time, alerts are sent via e-mail, SYSLOG message, SNMP, or LANmonitor.
Adaptive Transmission Power - Ideal for professional backup scenarios in WLAN environments: If an access point fails, the transmission power of the remaining access points is increased automatically, so that full WLAN coverage is assured at all times.
Configurable data rates for each SSID - Communication data rates between the access point and WLAN clients can now be tightly controlled for a genuine gain in flexibility. For instance, data rates made unusable by environmental conditions can be excluded from use.
Flexible access models for Public Spot accounts - The bandwidth that was booked for the Public Spot can now be displayed on vouchers. Also the validity period (time of expiry) of vouchers can be set with shorter time units (days, hours, minutes), which is ideal for scenarios with higher customer frequencies and shorter linger times.
Controller-less WLAN management - The LANCOM Management Cloud and the LANCOM Large Scale Rollout & Management (LSR) facilitate the automatic commissioning and configuration assignment (zero-touch deployment) as well as LANCOM access point management, all without a WLAN controller
IKEv2 - IKEv2 ensures that VPN tunnel establishment is faster and more secure. For the first time, encrypted VPN networking is now possible between IPv6-based sites, including those using mixed operation with IPv4.
IKEv1 with IPv6 support - As well as supporting IKEv2, LCOS 9.20 also supports IKEv1 for negotiating VPN connections between IPv6 networks.
BGP - Efficient VPN-based site connectivity thanks to dynamic routing in medium to large-scale networks. BGP (Border Gateway Protocol) ensures that all networked routers communicate effectively by sharing the best paths from their routing tables.
Advanced telephony functions - The LANCOM All-IP option includes the Voice Call Manager (VCM), which supports many additional features such as simultaneous call signaling over multiple internal ISDN buses, integrated DTMF conversion for reliable transmission of dial tones over All-IP lines, and also the support of SIP packets over TCP connections.
Logging of DNS queries - Client-side DNS requests are optionally sent to an external SYSLOG server for logging and analysis.
Performance measurement with Iperf - Iperf, a tool integrated into LCOS, allows you to precisely measure the maximum and momentary TCP and UDP throughputs between two devices on the network. The bandwidth losses derived from this can be used to identify and correct bottlenecks on the network.
Higher complexity for device passwords - Improved security with a new password policy requiring at least eight characters consisting of letters, digits and special characters.