LANCOM PoE++ Injector
The LANCOM PoE++ Injector is impressive in terms of flexibility and performance: The ability to provide power up to 100m away from the access point allows flexible positioning of the access points for perfect radio field coverage. The power supply is based on the PoE standards IEEE 802.3af (PoE), IEEE 802.3at (PoE+), and IEEE 802.3bt (PoE++ up to 65W), allowing high-performance devices to be connected without any loss of performance. A cost-effective solution for companies that want to make their network PoE-enabled.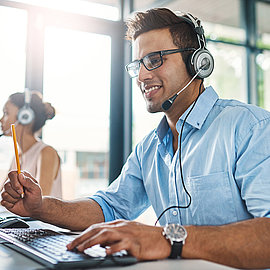 Most questions can be resolved best in direct contact: We look forward to answering your questions and requests by phone or via the contact form.
Inside Sales International Team
+49 (0)2405 49936 122