LANCOM Content Filter
The LANCOM Content Filter provides an effective solution that protects networks from abuse, prevents the inappropriate use of bandwidth, and blocks malware downloads. Blocking undesirable and illegal Internet content protects business integrity and it minimizes liability risks at the same time.
Note: The LANCOM Content Filter is an upgrade option for LANCOM VPN routers, central-site VPN gateways, and WLAN controllers.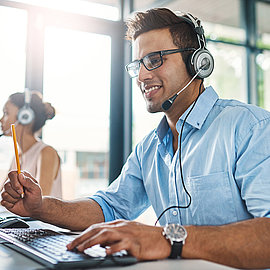 Most questions can be resolved best in direct contact: We look forward to answering your questions and requests by phone or via the contact form.
Inside Sales International Team
+49 (0)2405 49936 122