What is a Cloud-managed VPN?
A Cloud-managed Virtual Private Network (Cloud-managed VPN) enables the automated, dynamic, and securely encrypted networking of sites and the provision of any type of multi-service network at all desired company locations using a cloud. Time-consuming and error-prone VPN tunnel configurations are fully automated in such a cloud-managed network. Once the required networks (VLAN / ARF) have been defined, they are assigned and made available to all the desired locations. New sites can also be rolled out automatically without on-site technical staff.
Thus, a cloud-managed VPN saves valuable time and not only reduces manual configuration errors, but eliminates them.
Network sites securely and dynamically at the click of a mouse
The LANCOM Cloud-managed VPN solution eliminates the manual configuration of individual VPN endpoints. It also makes time-consuming VLAN configuration a thing of the past: You simply assign all the required applications to sites via a graphical user interface. Even completely new sites are put into operation "zero-touch" and integrated into the corporate network. This saves money because this solution also eliminates the need for expensive on-site operations by technical experts.
Use the VPN functions of your LANCOM routers / gateways and R&S®Unified Firewalls in a fully automated and flexible way with minimal effort:
The networking of individual sites up to the provision of large multi-site VPN scenarios is done with just a few clicks
Time-consuming and costly field operations or individual device configurations by technicians are eliminated
Perfect interaction between cloud-managed routers and cloud-managed firewalls!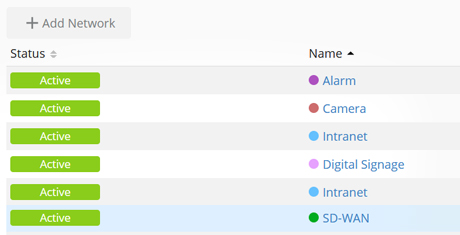 You determine which applications and which access permissions are available at desired locations – and adjust this at any time:
Intuitive graphical user interface for best usability and overview
Automatic setup of VLANs
Provisioning of new applications at all sites in a matter of seconds
Entire company sites and new devices can be commissioned on site without the need for specialist technical staff:
Zero-touch initial commissioning and inventory of new devices with the convenient Rollout Assistant web application
Easy device replacement thanks to automated configuration transfer
Direct integration into the corporate network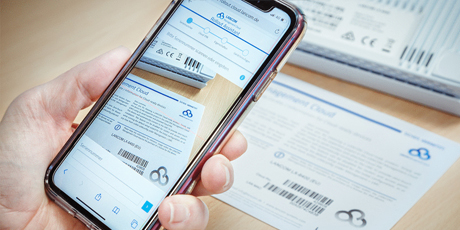 You have full control because in a cloud-managed VPN you have everything in sight at all times. A web browser is all you need!
All sites, applications, and devices are monitored around the clock and events are logged historically
Proactive alerting on network faults and anomalies for rapid response and zero-delay operation
Convenient end-to-end quality monitoring of all VPN connections
How to make your VPN cloud-ready
Your cloud-managed VPN deserves a holistic approach that outshines ordinary cloud solutions on the market. With current LANCOM components and access to the LANCOM Management Cloud, your infrastructure will be "cloud-ready" in no time. Even existing devices can be integrated quickly and easily thanks to a free firmware update. The changeover to the innovative cloud control takes place at your own pace and according to your wishes, either completely or successively. With a LANCOM cloud-managed VPN, you take the helm for secure networking of your sites.
Discover the many advantages and new possibilities that cloud-managed networks offer you!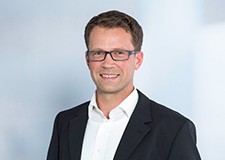 Inquiry
You have questions about our products or solutions, or are you looking for a LANCOM sales partner? Then let us know your wishes via contact form or feel free to contact us by phone.


Inside Sales International Team
Phone: +49 (0)2405 49936 122