We would like to take this opportunity to thank all participating start-ups and congratulate the five finalists on their success. With your business ideas and enthusiasm, you are advocating for and supporting the digital future and we wish you continued success, with reliable IT infrastructure as the basis for your digital sovereignty.
Innovative ideas for the digital future
At a virtual pitch day at the end of October, the expert jury – consisting of start-up insider and president of the Federal Association IT-Mittelstand eV Dr Oliver Grün, tech influencer and Business Angel Sophia Tran, alongside LANCOM founder and managing director Ralf Koenzen – selected their favourites from five finalists.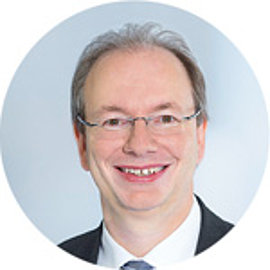 "We have seen a very diverse and exciting field of finalists – from the sectors of handcraft, cybersecurity, edutainment, tech education and transport & logistics. The three winning teams particularly impressed us with their strong start and the relevance of their business ideas. 'Craftspeople of trust' offer their service as a strong response to the shortage of craftspeople. 'Laokoon SecurITy' really hits home for LANCOM, with the message that every company must be prepared for a cyber attack. And we simply loved the innovative concept of 'SALEVIUM' to deepen employees' methodical and communicative skills through playful learning. We congratulate all our winners and finalists and wish them continued success on their entrepreneurial path!"
Ralf Koenzen
Founder of LANCOM Systems
First place goes to Handwerker des Vertrauens (HdV) for their digital platform for order placement and processing for craftspeople. They win a prize of LANCOM hardware or software worth €10,000.
In second place, for its range of services, consulting and training for the prevention of cyber attacks, Laokoon SecurITy wins LANCOM hardware and software worth €7000. ?????
3rd place, receiving LANCOM hardware and software worth €3000, goes to SALEVIUMfor its edutainment concept for playful and digital knowledge transfer.