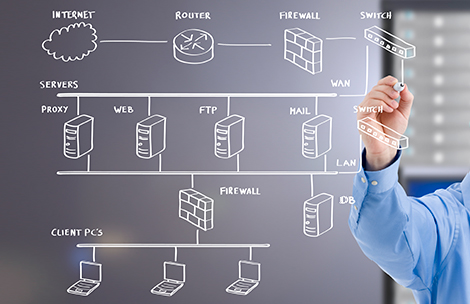 Specific knowledge
directly from the manufacturer
The LANCOM workshops offer you the opportunity to directly acquire LANCOM specific knowledge. Through a specific transfer of know-how from the manufacturer to the LANCOM partner, it is ensured that, after the workshops, you can configure LANCOM devices even more efficiently and competently and can better realize network scenarios.
With its own training center, LANCOM has the claim to successfully secure the specific know-how transfer from manufacturer to specialist dealer and technician. Use your additional knowledge after the workshop more efficiently when configuring LANCOM devices and implementing solutions. Specialists, System House Technicians, System Administrators and IT Decision-makers benefit from our optimally coordinated workshops.
Consolidated expertise
The LANCOM Training Center offers workshops on the LANCOM product range. You get concentrated knowledge from first-hand, which is necessary for the commissioning and administration of LANCOM infrastructures. The following content is communicated to you in a comprehensible manner:
from well-founded technical know-how,
about detailed product knowledge,
up to concrete application examples,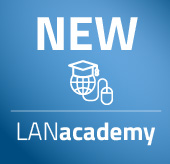 NEW: LANacademy
You are interested in a LANCOM Training but prefer flexible, practical and mobile learning where location doesn't matter? Find out more about our LANacademy. You can already find our LANCOM Professional Workshop Unified Firewalls exclusively on the new learning platform - with the same high LANCOM quality as usual. More workshops will follow soon.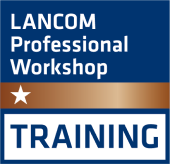 Professional Workshops
Your first step into the LANCOM world; broad and informative. The perfect introduction within three days.
Our trainers are network specialists with extensive experience in IT training. In the LANCOM workshops, they impart a profound theoretical knowledge that can be transformed into practical know-how for tangible implementation scenarios.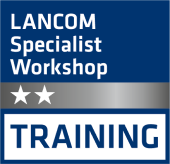 Specialist Workshops
The Specialist workshops are optimally adapted to the needs of technicians, network administrators and retailers and build on the knowledge that was given in the Professional Workshops. The workshops provide all the important knowledge necessary for the planning, commissioning and administration of professional network structures with LANCOM devices. The topics covered are implemented without an assistant in the practical part and are summarized at the end of the workshop in a comprehensive scenario.
The LANCOM certifications are a suitable means to prove comprehensive network know-how and to stand out from a mass of providers as an expert. With a certification of profound technical knowledge, you can prove your expertise and convince your customers.
Contact
For questions about the LANCOM workshops, as well as for advising individual trainings, feel free to contact us.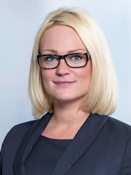 Your personal contact:
Natasa Schwandt
Assistant Training
E-Mail: training@lancom.de
Phone: +49 2405 49 93 6-220