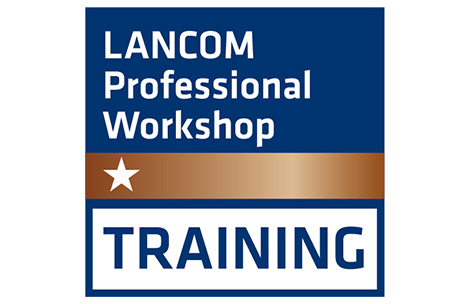 LANCOM Professional Workshop
Implementing standard scenarios with LANCOM devices
The LANCOM Professional Workshops are aimed at specialist resellers and end users with a good knowledge of network technology. The workshops provide you with practical insights into standard scenarios featuring LANCOM devices. They give you valuable tips for everyday business and make you a true network professional. Successful certification is a prerequisite for obtaining the Silver partner status. This workshop teaches you how to master LANCOM products, and it is the basis for the next qualification levels, Specialist and Expert.
Your cornerstone on the way to extensive LANCOM knowledge
With the LANCOM Professional Workshop you take the first steps to the professional use of LANCOM devices. During the workshop days, you will learn all necessary basic knowledge about using LANCOM technologies and devices.
Implementation of practical scenarios
Learn to implement realistic use cases with LANCOM devices in a hands-on way with configuration assistants. At the end of the workshop, you will apply the learned content in a comprehensive scenario.
Certification to LANCOM Certified Professional
In order to show your expertise to your customers, you can take the LANCOM Certified Professional exam. Demonstrate your acquired knowledge in a practical exam (configuration task).
The validity of the LANCOM certification is 24 months from the date of existence. A certificate proves your successful completion.
Professional Workshop WAN/WLAN (3 days)
Basic configuration of WAN and Wifi
WAN-connections with IPv4 & IPv6
VPN LAN-LAN-Connections
Set-up of VPN Client connection with LANCOM Advanced VPN Client
All-IP, LANCOM Public Spot
Firewall, LANCOM Content Filter
Demo WLC basic configuration
Optional Examination "LANCOM Certified Professional WAN/WLAN
on the fourth day
Professional Workshop Unified Firewalls (3 days)
Basics Firewall and rules
Installing the hardware
GUI and operation
User administration
Overview of UTM features
Updating of the different components
Optional Examination "LANCOM Certified Professional Unified Firewalls on the fourth day
Contact
For questions about the LANCOM workshops, as well as for advising individual trainings, feel free to contact us.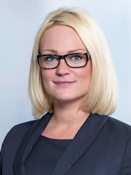 Your personal contact:
Natasa Schwandt
Assistant Training
E-Mail: training@lancom.de
Phone: +49 2405 49 93 6-220