LANCOM OX Ethernet Cable
This 30m-long LANCOM OX Ethernet cable reliably connects outdoor access points to the network. The cable has a waterproof connector that enables PoE-enabled access points to be reliably powered by a PoE switch, even far away from the nearest power outlet—without any loss of performance. The UV-resistant coating protects the cable from weathering.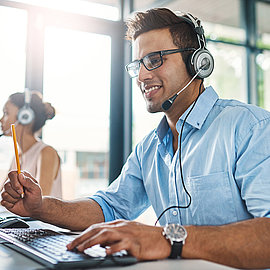 Most questions can be resolved best in direct contact: We look forward to answering your questions and requests by phone or via the contact form.
Inside Sales International Team
+49 (0)2405 49936 122