A fully functional network is the heart of any business. Building it up and controlling it, however, can be time-consuming and error-prone. In an IT world with increasing complexity and a widespread shortage of skilled workers, what your network needs is a reliable control center.
A solution that automatically organizes and optimizes network operations.
A system that implements and monitors security policies and compliance requirements.
A platform that sustainably reduces complexity and your operating costs and enables central, scalable, and future-proof network management.
Dynamically control all your network operations in the WAN, LAN, Wi-Fi, and security from a single cloud platform – as automated as you like.
Become a network designer and get to know the LANCOM Management Cloud!
"LANCOM once again managed to lead the field for Network Management & Monitoring. [...] Application experts appreciate the benefits of the solution that the LANCOM Management Cloud brings to their company. In particular, the improvement of their own IT security and the reduction in response times to registered incidents are highly valued by user."
User survey by the analyst firm techconsult "Professional User Rating: IT Operations 2023 (PUR IT-Ops)"
"All network components can be configured fully automatically via the LMC with just a few clicks. Time-consuming and error-prone manual configuration is a thing of the past."
Lorenz Bindhammer, Managing Director of HXS GmbH, installation partner of ADAPURA Hotelbetreibungs GmbH
"The LANCOM Management Cloud enables us to configure and manage a comprehensive network infrastructure from a single interface in a minimum of time, without requiring specialized knowledge of the hardware used. [...] This standardization is a major help for us, and of course for the customer too, as we can offer the best service at predictable costs."
Bernhard Graßhoff, EDV-Partner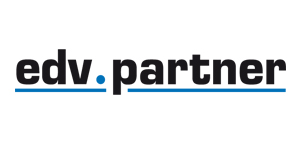 Information is good, experience is better: Get direct insights into dashboards, features, and tools – free of charge and completely without obligation via the test system of our LANCOM Management Cloud (LMC). Be our guest!
Free cloud starter license
Are you already managing your network via the LMC and want to integrate new devices quickly and easily? Then take advantage of our free, 30-day cloud license included with all LANCOM Cloud-ready devices.
Further information is available here:
The LANCOM Management Cloud offers a live chat with our Support staff at any time.
In non-urgent cases, try our Help Portal with all sorts of practical basic knowledge, system requirements, and license information as well as directly on this website downloads and links.
The LANCOM premium portfolio is cloud-ready
Network management with LANCOM means: Security, routing, switching, and Wi-Fi from the cloud! The LANCOM Management Cloud (LMC) is the one system that controls your entire network infrastructure featuring our portfolio of R&S®Unified Firewalls, SD-WAN gateways, switches, and access points. You decide whether to switch over your entire network to innovative cloud management either right now, or one step at a time: Migrating individual sites one by one is no problem.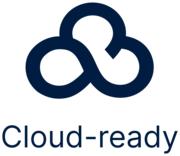 Highest security standards for the LMC
When choosing a cloud service, data sovereignty plays a crucial role. That is why we not only meet legal requirements for data protection and data security (GDPR) – we also attach great importance to transparently communicated and certified security mechanisms to protect against risks such as service failures, unauthorized access, and cyberattacks. See our choice of hosting service providers, data centers, certifications, and encryption methods here:
Infopaper: LMC (Public) – Data protection and data security
If corporate security policy requires the operation of a private cloud but you don't want to miss out on the features and convenience of the LMC, the Private Cloud is the solution for you. This allows companies to operate the LANCOM Management Cloud at their own data center or on-premises, without sharing an infrastructure with other client organizations.
We regularly upgrade the LANCOM Management Cloud (LMC) with new features and enhancements. Our cloud development always takes your valuable feedback into account! A full overview of the last few weeks' and months' highlight features can be found on the LMC News website.
By the way: With the RSS feed we give you daily information about news from the LMC, so that you are always up-to-date.
Centralized port templates for optimized switch rollout

More convenience for network assignments to switch ports

Manual network assignments to switch ports could quickly become a challenge if you needed different port assignments for switches with the same number of ports at multiple locations. This is now remedied by extended, central templates, so-called port template groups. You can create, configure, and apply up to 50 different templates yourself for the networks and device models offered (e.g. 26-port model). Your previous port templates are initially assigned to the default group. You will find the port template groups under Networks > Selection of a network > Switches and can easily map them to your devices on the site level for even more "zero-touch".
To use all the features of the LANCOM Management Cloud, we recommend using the latest LCOS release version.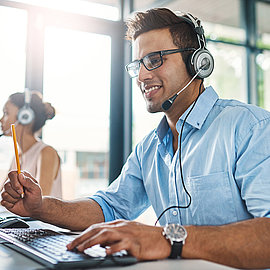 Most questions can be resolved best in direct contact: We look forward to answering your questions and requests by phone or via the contact form.
Inside Sales International Team
+49 (0)2405 49936 122