LANCOM 884 VoIP
This SD-WAN VoIP gateway enables small businesses on single sites to securely and seamlessly migrate from ISDN to the new All-IP network. With integrated telephony functions and 4 ISDN interfaces, it is the perfect solution for connecting ISDN and VoIP phones at locations with an All-IP connection—without having to replace existing components. It is ideal for migrating sites with ISDN point-to-point connections: Existing PBX systems can continue to operate at SIP trunk lines. At the same time the device offers high-speed Internet thanks to the VDSL2/ADSL2+ modem.
SD-WAN VoIP gateway for the continued operation of existing ISDN components after converting to All-IP
Professional telephony functions with the integrated LANCOM VCM (Voice Call Manager) & SBC (Session Border Controller)
Flexible professional router for high-speed Internet access thanks to VDSL2 and ADSL2+ modem
4x internal ISDN connections for the connection to PBX systems with up to 4 S0 connections (2x NT and 2x TE/NT)
Up to 8 simultaneous ISDN voice channels
3 IPSec VPN channels for professional and secure site connectivity
Extension from 3 to 5 VPN channels with the LANCOM Enterprise Option and, if required, from 5 to 25 VPN channels with the LANCOM VPN Option possible
Security Engineered in Germany
Maximum security, reliability, and future-proofness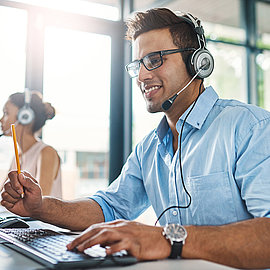 Most questions can be resolved best in direct contact: We look forward to answering your questions and requests by phone or via the contact form.
Inside Sales International Team
+49 (0)2405 49936 122