AirLancer Extender O-D9a
The AirLancer Extender O-D9a directional antenna from LANCOM Systems is a high-end product for connecting 5-GHz wireless LANs over long distances. With 23 dBi gain and two transmission paths, point-to-point connections can be achieved with gross data rates of up to 300 Mbps and covering ranges of up to 20 km (12 miles).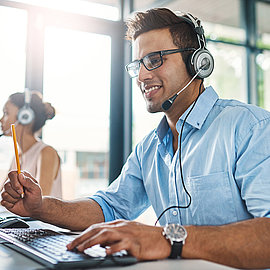 Most questions can be resolved best in direct contact: We look forward to answering your questions and requests by phone or via the contact form.
Inside Sales International Team
+49 (0)2405 49936 122