LANCOM GS-3528XP
For scenarios that demand data-intensive network components without extensive electrical installations, this 28-port multi-Gigabit access switch with Power over Ethernet is the perfect choice. With 12 of its 24 ports supporting 2.5-Gigabit Ethernet, it provides the high-performance basis necessary for operating Wi-Fi 6 access points and other network components with high-performance requirements. A further 4x SFP+ ports and basic layer-3 features such as static routing and DHCP server make this the expert device for smart management with numerous security features for small and medium-sized networks.
Multi-Gigabit access switch with 12x 2.5-Gigabit Ethernet ports, 12x 1-Gigabit Ethernet ports, and 4x SFP+
Basic layer-3 features like static routing and DHCP server
PoE support as per IEEE 802.3af/at for the efficient and centralized supply of power (370 watt) to all devices connected to it
Security with configurable access control on all ports as per IEEE 802.1X
Secure remote management through TACACS+, SSH, SSL, and SNMPv3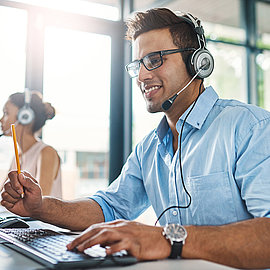 Most questions can be resolved best in direct contact: We look forward to answering your questions and requests by phone or via the contact form.
Inside Sales International Team
+49 (0)2405 49936 122