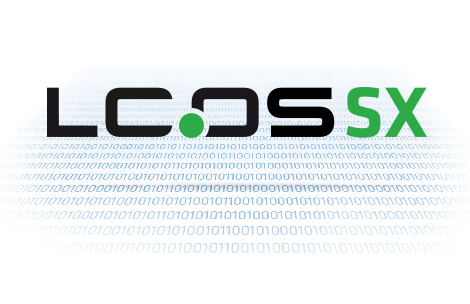 New power for your switches
The operating system for LANCOM Switches - the LCOS SX - continuously receives innovative new features and improvements due to our in-house development. This guarantees that your internal networking is always state-of-the-art! Download the right SX version for your device now and benefit from new features and improvements.
LCOS SX 5.10 RU1 features (for switches of the XS series)
Package with bug fixes for better coupling with the LMC
Fixed errors in the reading of SFP and DAC module inventory data
Enabling of VRRP and OSPFv2 / OSPFv3 (all XS switches) and BGP4 (LANCOM XS-6128QF only)
Support of AES-192/256 and SHA-2 algorithms
In a stacking setup, operational data such as fan speeds and CPU temperature are now reported by all devices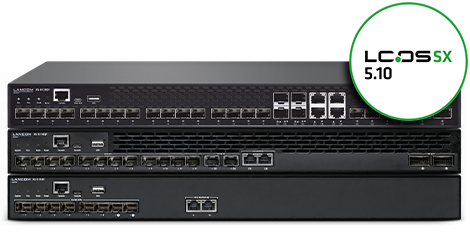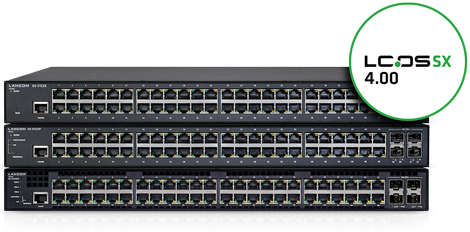 LCOS SX 4.00 RU5 features (for switches of the GS-31xx and GS-35xx series)
Support for AES-192/256 and SHA-2 algorithms in SNMPv3.
The Radius Service-Type in 802.1X authentication is now configurable and distinguishes between "Framed" and "Call-Check" packets. 
LAG detail configuration is now available in the LMC
The boot log of the switches has been extended by a backtrace (memory trace)
If the VLAN membership is changed via the Q-Bridge MIB, the port mode is no longer necessarily set to Hybrid.
As with the aggregation switches, it is now also possible with these switches to establish a direct WebGUI tunnel from the LMC.
LCOS SX 3.32 RU7 features (for switches of the GS-13xx and GS-23xx series)
Problems with MAC-based 802.1x authentication against a RADIUS server fixed
802.1X authentication optimized with "Single 802.1X," "Multi 802.1X", and "MAC-based Auth."
RADIUS attributes "NAS Identifier" and "Service Type=Call Check" are now transmitted
Length of SSH host key has been extended from 1024 bits to 2048 bits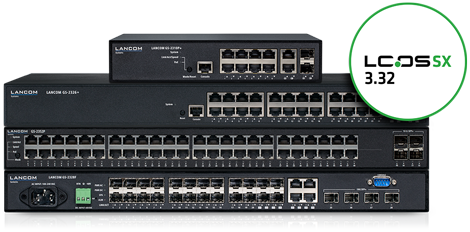 Software Lifecycle Management
With LANCOM Systems you have a manufacturer at your side who offers unparalleled investment protection. The lifecycle policies from LANCOM also provide full transparency and reliable planning with regard to the firmware updates and product support for your LANCOM infrastructure. Read more: Software Lifecycle Management
LANCOM release process
Our aim is the optimal preparation of our in-house operating systems LCOS, LCOS SX, LCOS LX, and LCOS FX and other software, not only for its use in practice, but also to adapt it to the wishes of our customers. This is why we enter into active dialog with our customers even during the development phase as part of our release procedure. Find out more about the LANCOM release process here
Note:
Before upgrading your device to a new firmware it is essential to backup your device's configuration. Due to extensive features it is not possible to downgrade to a previous firmware without using the backup configuration. Never disconnect the device from power supply while updating the firmware. In this case the device won't start again.