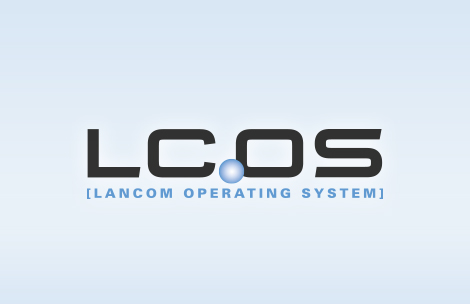 LANCOM Operating System - LCOS
The free operating system LCOS (LANCOM Operating System) is the in-house closed-source firmware for the entire core portfolio of products from LANCOM Systems GmbH.
Secure, reliable and sustainable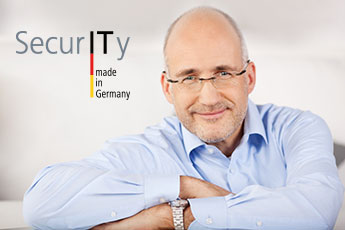 LCOS is developed at our headquarters in a maximum security zone that is certified by the BSI (the German Federal Office for Information Security). Several times a year LCOS benefits from software updates with new features and enhancements. Moreover, the quality seal "IT Security Made in Germany" (ITSMG) from an independent authority guarantees that LCOS is free from backdoors. LCOS constantly undergoes quality testing so that it offers the highest degree of reliability for professional network infrastructures. Thanks to hardware that is dimensioned for the future, LANCOM products are designed for a long service life and support of the latest versions of LCOS. Even our older devices that no longer support current versions of LCOS are, when necessary, provided with bug fixes that are based on the latest available firmware. LANCOM offers unbeatable safeguarding of your investment.
Overview current maintenance
LCOS version
Status
Software maintenance
Comment
LCOS 10.12 RU9
active
Free updates for bug fixes and updates via release updates
Current release version including new features and all bug fixes. Recommended version for Wi-Fi projects.
LCOS 10.10 RU2
concluded
No further maintenance
Update to LCOS 10.12 recommended
LCOS 10.00 RU3
concluded
No further maintenance
Update to LCOS 10.12 recommended
LCOS 9.24 SU9
active
Free updates for bug fixes and updates via release updates
Recommended stable release version for project applications
LCOS 9.20 RU4
concluded
No further maintenance
Update to LCOS 9.24 recommended
LCOS 9.18 RU3
concluded
Free updates for bug fixes and updates since LCOS 9.20
Update to LCOS 9.24 recommended
LCOS 9.10 SU10
passive
Bug fixes only for urgent security updates
Version level without current features and bug fixes
LCOS 9.04 SU9
concluded
No further maintenance
Update to LCOS 9.24 recommended
LCOS 9.00 SU6
passive
Bug fixes only for urgent security updates
Version level without current features and bug fixes
LCOS 8.84 SU10
passive
Bug fixes only for urgent security updates
Version level without current features and bug fixes
LCOS 8.82 and smaller
concluded
No further maintenance
Version level without current features and bug fixes